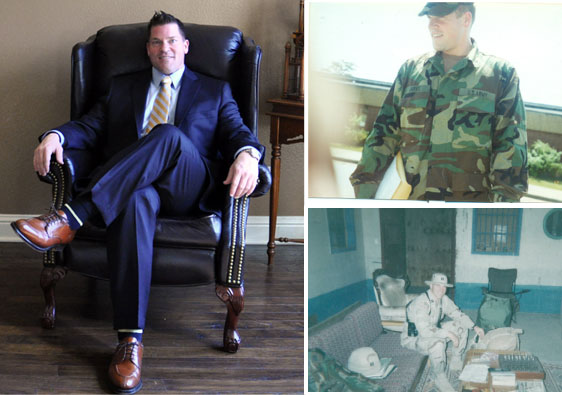 Veteran. Father. Defender.
At age 31, Chip Jarvis put his thriving law career on hold to answer the call of duty on September 11th 2001. He sold his house, left the comforts of home, and made defending our nation his priority. Chip would serve in both the U.S. Army Infantry and as a Judge Advocate General.
Today, he is a practicing partner at Jarvis Law Firm and ready to defend you.
His rich legal experience began early. By 10, Chip was working in his father's law practice, frequenting courthouses and developing what would become lifelong relationships with judges and the top legal figures of North Texas.
A graduate of Austin College and Texas Tech Law School, Chip brings hands-on experience in the specialities of Family Law, Criminal Law and Civil Law, which he strongly believes go hand-in-hand.
And how many attorneys can also say they were a JAG Officer, Investigator, Legal Advisor to 2- and 3-Star Generals in the Senate and House Armed Services Committees, Chief of Military Claims in South and Central America, Associate Attorney in Sherman, and Assistant District Attorney in Collin County?
Chip Jarvis…the defender you want in your battle.